Articles to help you capture value and transition with success.
What is your exit plan? Exiting your business is a process not an event. In this video, learn essential information on how to maximize the value of your business and create exit liquidity options.
Many business owners want to stop working in their business in the next several years, but most have not planned for that transition. Given recent business cycles, supply chain challenges, and talent issues, owners may be thinking about their next stage sooner than expected. In this webinar presentation, Laurie Barkman and Paul Visokey from Stony Hill Advisors discuss the business exit tsunami that is having effects on exit strategies and how to navigate the waters.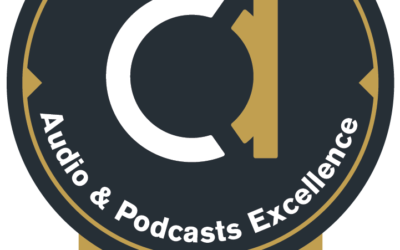 Succession Stories Podcast Recognized By The Academy of Interactive and Visual Arts for Audio & Podcasts Excellence
Succession Stories Podcast
Listen up. Hear from experts in business transition planning in these compelling podcasts.
Automation can free up hundreds of hours per individual employee every year. Better systems create operational efficiencies that make businesses more scalable. Shanice Miller is a business productivity consultant, specializing in project management, who helps clients ranging from small startups to multi-million dollar businesses save hundreds of hours and thousands of dollars. Over the last 10 years, Shanice has used her ability to identify operational inefficiencies and create solutions to not only help save her clients' businesses (and hairlines), but to also fall in love with them again with simple, effective systems for hire. 
I discuss topics from my upcoming book, The Business Transition Handbook. Regardless of when you intend to exit, you will benefit by following these time-tested best practices to create a more profitable and enjoyable business to run today. 100% of owners will leave their business one day – but few are prepared.
Succession Stories host Laurie Barkman talks with Tsitsi Mutendi about addressing the challenges of Entrepreneuring families. Two past generations of her family were entrepreneurs but faced various challenges. Tsitsi did not inherit financial wealth but did inherit the entrepreneurial spirit to build three of her own businesses in Zimbabwe. She is motivated to help family-led companies with their family systems and business systems and be able to pass on their wealth— whether it's wealth of knowledge, wealth of assets, or wealth of experience, from generation to generation.
Find Clarity on
Next Steps
Schedule a call to learn about The Strategic Exit Value Planning Program.