The Business Transition Handbook
100% of owners will leave their business one day but few are prepared.
In The Business Transition Handbook, Laurie Barkman provides essential strategies used by entrepreneurs that will help you build value in your business and plan for a succession that achieves your goals.
Through action items, exercises, tools, and real-life stories, Barkman guides you with winning strategies to prepare for a business transition and maximize business value. She shows you how to approach the challenges of leaving your business one day, by letting go of your venture on your own terms, creating exit options, and transitioning to your next chapter.
You'll also learn how to avoid top succession pitfalls, how to make your business more valuable, and what you can start doing today. Whether you're a founder, owner, acquisition entrepreneur, or CEO, The Business Transition Handbook is your essential guide to eliminating what's holding you back from unlocking the value in your business.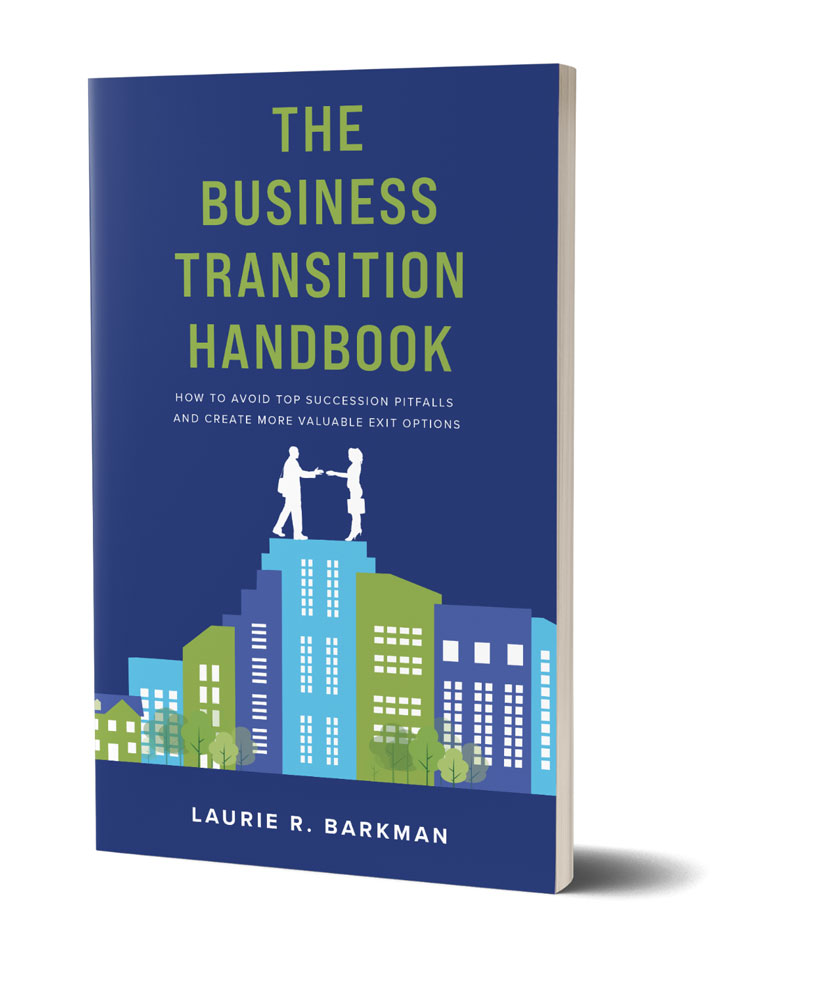 If you've been searching for answers to any of these questions,
The Business Transition Handbook is for you:
Who will take over for me one day?
What is my business worth?
Should I sell? Who would want to buy it?
Is my business ready? Am I?
What would make my business more valuable?
When should I start planning how and when I will leave my business?
What should I be doing now to get ready?
Sign up to pre-order The Business Transition Handbook and receive exclusive content.